Within 4 years, On Time Insulation has helped over 820 clients to have cozier homes and save their money!
We'll bring comfort back to your house with our professional insulation services. We can help you keep your home cool during summer and warm during winter.
OnTime came and insulated our entire house with a combo of open cell and closed cell spray foam. They were "on time", professional and efficient. I would highly recommend.
Called and scheduled a consultation. Response was quick. Scheduled the installation. All work was done timely and worked with my schedule. Great company and great work.
Gregory Buckley
2022-07-24
Marco was excellent - responsive, communicated details well, and competitive pricing. I highly recommend Ontime Insulation.
bradford Mauro
2022-05-16
Very professional company with excellent customer service.
We used On time Insulation to fully spray foam our horse barn while renovating. Marco showed up promptly for the initial estimate appointment, provided us with multiple options to fit our budget, and had the breakdown ready in a week. Full install and clean up was a little over two and a half days worth of work, and we couldn't be happier! Great work, excellent communication and follow through. Already recommended their services to our neighbors!
Desiree Aselbekian
2022-03-24
Professional, communicative, and on time! Highly recommend Marco and his crew. The scope of work included closed cell foam spray in my attic and in my basement. I was very concerned about odor from the foam because I'm quite sensitive to smells, but when I walked into my home there was minimal odor. My attic has windows and basement a door, so they offered good ventilation. Marco assured me the smell would be minimal, and he wasn't lying. Marco communicated via phone and text every step of the way from consultation to scheduling, and through completion of the project. He is knowledgeable, professional, and courteous. The crew who performed the work went above and beyond. They prepped the basement with care draping everything I had moved away from the walls, pulled up all of the rugs they would be walking over throughout the home, and cleaned up very nicely. You don't always get contractors who do that, so they stand out. All and all, I'm adding my experience to the 5 star rating. Very pleased.
ludwik bartkiewicz
2022-02-19
Extremely professional, one of the best experiences I've had with a paid service. The workers were friendly knowledgeable and efficient. They showed up when they said they were going to show up and they completed the job before they left. Very happy with the service.
I highly recommend On time Insulation for weatherization and am sure anything they tackle will be done with equal care, quality and efficiency.
Keep your home warm and comfortable this next winter
A good insulation is the key to keeping your house always warm during the coldest days. The problem starts when the insulation shows issues; the hot air flows outside and the ice starts to melt on your roof. In the end, you lose money.

Pay attention to these signs and remember: we are at your service to install a wide range of insulation options to attend all your needs. We work in order to reduce your energy bills while providing thermal comfort to your home.
We do commercial and residential insulation services
Fiberglass Insulation
Fiberglass is a flexible fiber, primarily made of glass. Its main purpose is to act as a commercial thermal insulator.
Blow-In Insulation
Made up of wood fiber and newspaper waste. It is coated in borate which gives the insulation its fire resistant trait.
Spray Foam Insulation
We deal with both closed-cell and open-cell spray foam to make sure we offer the best to suit your individual project.
Insulation Removal
Our agile and capable professionals can help you with removing your old insulation so we can install a new, better one for you
Save money and raise your comfort!
We can also remove your outdated insulation
Before
After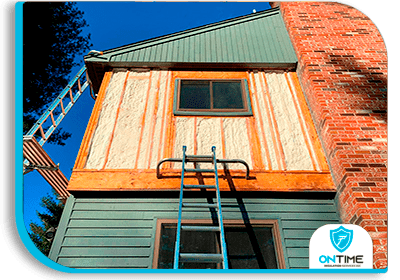 Before
After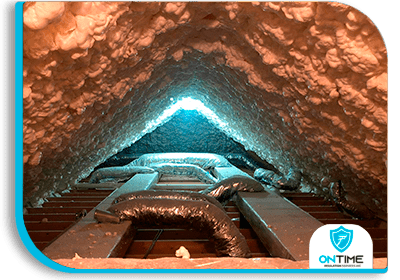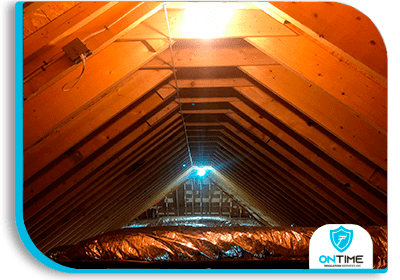 More than 820 clients have already benefited from our insulation services
Benefits of having your insulation project with on time insulation: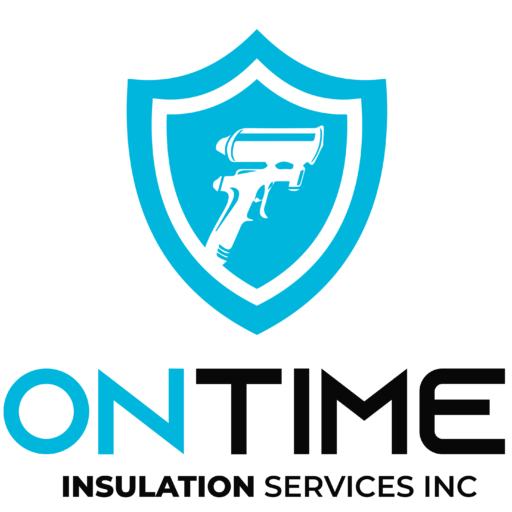 On Time Insulation has been providing comfort for families around Massachusetts for over 4 years, and this is possible because of our professionals' great dedication.

We value quality and efficiency and always seek to make our clients 100% satisfied, however, we don't care only about work: we want to help you have a comfortable house and lower your spendings!